Hands up if you are getting married in 2019??? Maybe you are even tying the knot on the white isle? Here at KMF HQ we know how important it is to look good on your big day. Getting married is scary enough, thinking of that all important moment when you enter the room to a day full of being papped by anyone with a phone/camera. Here are 5 wedding make up tips you can't get married without.
Collect pretty little squares –
Use the net, social media and magazines to gather your own wedding mood board of make up you like! You could even make a Pinterest board and bring them with you to your  trial.  This helps you to explain to your MUA what you like about certain make ups and gives them a visual of what you want to achieve!
TOP TIP- Pick celebs and looks from people with a similar skin tone to yours and choose a style that is more likely to suit your completion.
2. Glowing skin is always in –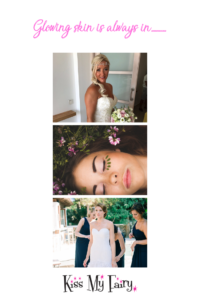 Ensure your skin is in peak condition for the big day by having a thorough day and night skincare routine at least 3-6 months before your wedding day. Making sure  your skin is prepped and ready for the big day will help with how your makeup looks and increase it's staying power throughout your wedding.
3. To Tan or not to tan –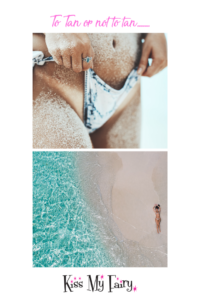 If you plan on using fake tan for the big day, have a test run before your make-up trial so that your artist can see what colour your skin becomes with the tan!
4. Colour me happy –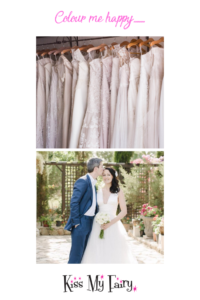 Make sure there is enough colour in your make up to compensate for the whiteness of the dress. Imagine flawless make up and a gorge red lip or rosebud cheeks on all those wonderful wedding snaps.
5. Flashing lights –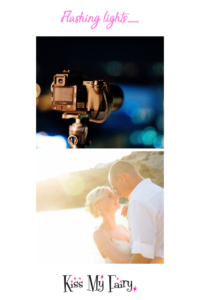 If you are having any flash photography, it is recommended not to wear an SPF as the flash will bounce off the skin making you look washed out. Be sure to test at your trial by taking a photo with your flash on.'
It's worth bearing in mind that you'll have to live with your wedding photos for the rest of your life (just saying lol), so it's best to avoid statement looks and opt for a more cult classic make up style that is both flawless and timeless!!!
Ultimate tip: The best bridal make-up is simply the most beautifully polished version of how the bride usually looks! Because girl you are damn right gorgeous!!!!
Finally all there is to say is enjoy your big day no matter where you tie the knot!!! As a special gift to the first TEN Ibiza 2019 bride to be's, who mention this blog!!!! When booking mention this blog to receive a FREE HEN PARTY MAKE OVER with GEMS or GLITTER!