The summer has gone, the holiday makers have disappeared and the island of IBIZA has turned eerily quiet……….that is until the caskets open and the shrieks in the night awaken the creatures of darkness for another year of garishly gruesome Halloween parties across the island!
To celebrate one of our favourite times of year for creating the ultimate alter egos, we are launching our brand new 'LUMINOUS' glitter collection which is an alluring collection of vibrant autumn hues!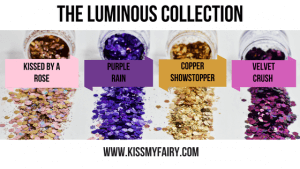 These 4 autumnal shades include Cooper Showstopper (a luxurious burnt cooper tone) and Kissed By A Rose (shimmering rose gold) which can be used as a highlighter on cheekbones, in the corners of eyes and on collarbones, whilst our Velvet Crush (deep damson) and Purple Rain (electric purple) create a dramatic look for eyes and lips. Use the richer colours alone for high impact or why not blend it in with your favourite colour from the Essential Collection for an ombré effect. Using our glitter range we have created 3 of the most daring yet different looks to compliment our favourite parties at this time of year on the ISLAND!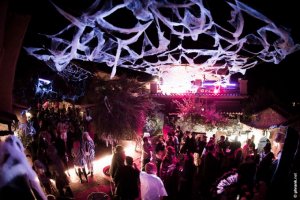 Loved by all in Ibiza this venue is quirky, unique and the perfect place to get freaky! Expect the venue to be devilishly decorated and packed with the trendiest of monsters and ghouls. For a glimpse into last years terrifying event check out https://www.youtube.com/watch?v=K0E4beWkPmA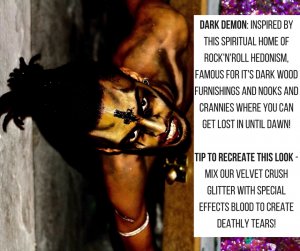 PACHA IBIZA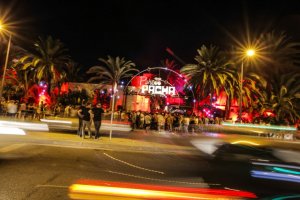 50 years strong, Pacha is one of Ibiza's oldest clubs so you can definitely expect a great production at this Halloween Ball. Make sure you head to the funky room for some old classics – we're talking hands in the air 'Thriller' style.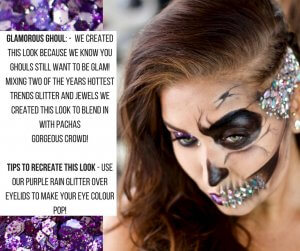 AFTER PARTY AT HOSTEL SALINAS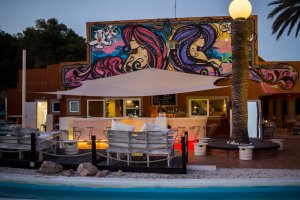 If you make it through the night alive hit the beach for the after party of the year at Boutique Hostal, Salinas. This is where the creatures of the night continue being the party animals of the morning!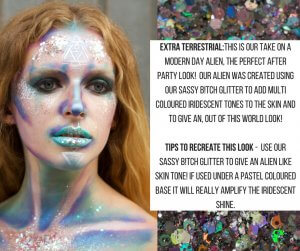 Where ever you end up in IBIZA, its sure to be one HELL OF A PARTY! To celebrate our 'LUMINOUS" glitter collection launch use coupon code "HALLOWEEN" to receive a huge 30% discount on our entire glitter range from midday on monday 23rd October until midnight on tuesday 24th october 2017! OUR FULL RANGE OF GLITTER is available at WWW.KISSMYFAIRY.COM