One thing you may not realise about Ibiza is that it is a magical island full of lots of incredible people! The kind of people who go that extra mile to help others and today we want to highlight two charities close to our hearts in Ibiza.
Abode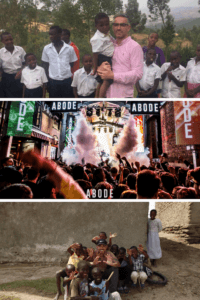 Firstly we want to tell you about our friends at Abode This incredible music brand who host weekly parties at Ocean Beach Ibiza and work closely with our lovely owner Gemma Charters are also incredibly kind and charitable. 
This year after fundraising, Abode has built a senior primary school, a nursery school and an orphanage in Africa. Part of the proceeds every party they run goes to their charity and every year they host one party where all the profit is donated! To read more about this incredible story head to this article in Forbes magazine.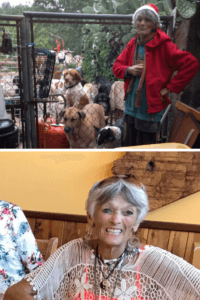 LYN
Our other lovely owner Karen wanted to raise awareness about a charity very close to her heart! Karen is a huge animal lover and over the years has built up a very dear friendship with Lyn, a local Ibiza legend. 
Lyn has been in Ibiza since the summer of 1964. Originally due to only visit the Island for 2 days, she never ended up leaving after falling in love with the Island. During her stay, she has rescued an untold amount of animals.  At one point homing 80 dogs herself, from bitches that had been dumped on her doorstep about to drop with litters of puppies, to uncastrated males that people had decided to throw over her fence.  They say you don't get to choose your dog, your dog chooses you, and with Lyn, there is never a saying more fitting. She has never turned an animal in need away.
Karen will tell anyone that Lyn is her hero! She helped get Sunny (Kiss My Fairy's Ibiza doggie) as a puppy back to London and housed him for her until he was allowed to leave the island .
Sadly Lyn has developed cancer late last year and although she is receiving treatment her health has deteriorated and she can no longer pet sit which pays for the care of the 58 dog and many cats she now has in her care. 
This extraordinary women who generously donates her time and love to all the animals of Ibiza is now in need of help herself!
What Can Be Done To Help
Thank you for taking the time to read this blog post! 
We are going to support these charities over the summer by donating a percentage of our profits from Hot Bed to Abode's Charity and The Zoo Project to Lyns charity.
If you would like to donate to either of these amazing charities please follow the links below – 
https://www.gofundme.com/aussie-lyn-and-her-58-rescue-dogs